Due to the advancement in communication and technology, the trends and scopes of IT have grown up unexpectedly. The charm of the IT sector has influenced many more students all over the world. Specifically in Nepal, there are a lot of IT Colleges in Nepal under various faculties and universities which have been engaged with IT programs. B.Sc.CSIT, BCA, BIT are the most popular IT courses in Nepal.
There are 500+ Information Technology Colleges in Nepal running IT courses in Nepal with affiliation. Among all the IT Colleges In Nepal, Samriddhi is the best Information Technology college in the private sector. Energetic, qualified, and experienced faculty members, the best teaching and learning strategy, studious environment, well-facilitated and equipped lab, resources, and reasonable fee are some of the factors which titled Samriddhi as the best IT college in Nepal.
Technology has become the most important subject of interest in the whole world. In Nepal also technology is in the first rank because it has a broad area for learning purposes. There is a lot of IT scope in Nepal. Graduates can have a good career in government as well as non-government bodies/ private sector. Students can be IT officers, Computer operators, and many more in the field of government bodies. And also students can work in private companies like software companies, telecommunication sector, Networking field and so on. Nowadays, we can see various vacancies for graduate students due to the influence of the digital world.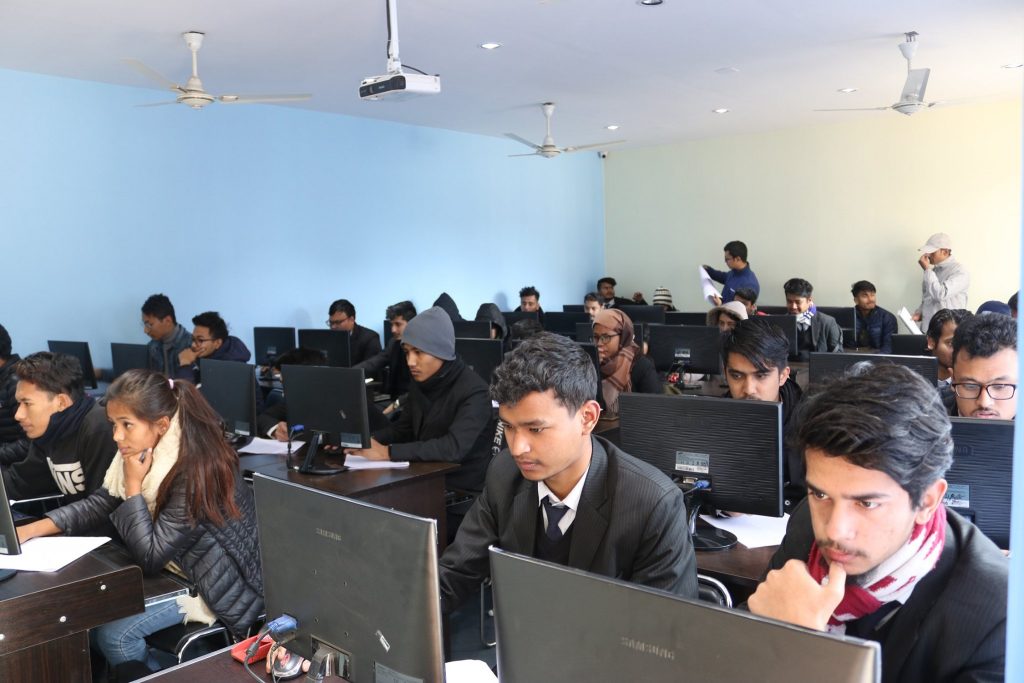 Samriddhi has been serving the students through IT courses like BS.c CSIT, BCA, and BIT. Samriddhi understands that the globalized world is moving faster than ever before. With the augmented curriculum and vibrant learning environment, they prepare students intellectually, psychologically, and emotionally for a life of distinguished leadership on the world stage. It is the choice of many students residing in Bhaktapur and nearby. Due to its extra hard work and dedication toward the students and subject matter, Samriddhi is established as the best IT College in Bhaktapur.
Samridhi has been providing BSc. CSIT course to 48 students every year. The graduates of Samriddhi college have been working with different national and multinational companies and showcasing their technical skills. Samriddhi is regarded as one of the best BSc. CSIT college in Nepal. 
Not only that, Samriddhi is the collective hub of CSIT, BCA, and BIT students who got the chance to be introduced to the technology and digital world. Samriddhi always pays extra care to their students in case of teaching and learning. The extra career-oriented course in each semester, different workshops, and hackathons, etc are plus points with Samriddhi to be the top IT College in Kathmandu Valley.
If you are really an IT aspirant who wants to develop yourself in this digital world then pursuing an IT course from Samriddhi is never a bad choice. Samriddhi is the best among all the private colleges in Nepal.